The city of Arès is located on the northern part of the Bassin d'Arcachon, respectively 50 kilometers from Bordeaux and Arcachon. For a successful holiday, in peace, you can prefer public transport or cycling.
Train
S.N.C.F. station Facture Biganos (25 km from Arès). Daily liaison from Bordeaux. Schedule and info
S.N.C.F. station Bordeaux (47 km from Arès). Bus connections Transgironde 601 to Arès, all year. Schedule and info
Plane
Bordeaux Mérignac Airport (27 km from Arès). Connections to Ares : Liane 1 TBM and Transgironde 601.
Cars rentals
E. Leclerc : Route de Bordeaux, Tel : +33 (0)5.57.70.77.00
Le relais Europcar (Garage de la Plage) : 3, allée St Hubert, Tel : +33 (0)5.56.60.00.92
CAMPERVANS
From May 1 to October 30, all motorhomes and converted vans must park in an area reserved for them for this exclusive use. This area is located rue du temple, behind the sports hall
Bus
Transgironde
Line 601 : Bordeaux -> Cap Ferret. Throughout the year, this bus serves the station and the city center of Bordeaux, Mérignac, Andernos-les-Bains, Ares, Cap Ferret. Some of these buses are equipped with wifi and can carry your bicycles on request. Schedule and info
Taxis
Tel : +33 (0)6 76 40 15 16/ Mail : anneguill@msn.com
Tel : +33 (0)6.25.04.97.17 / Mail : contact@fc-taxi-ares.fr
VTC
Tel: +33 (0)7 64 56 07 75/ Mail: angel-ladies.vtc@outlook.fr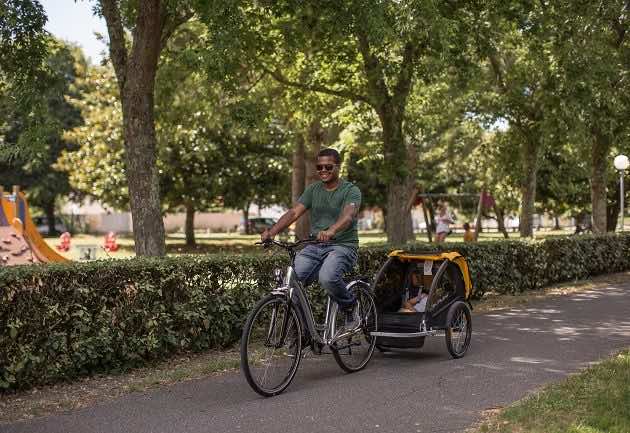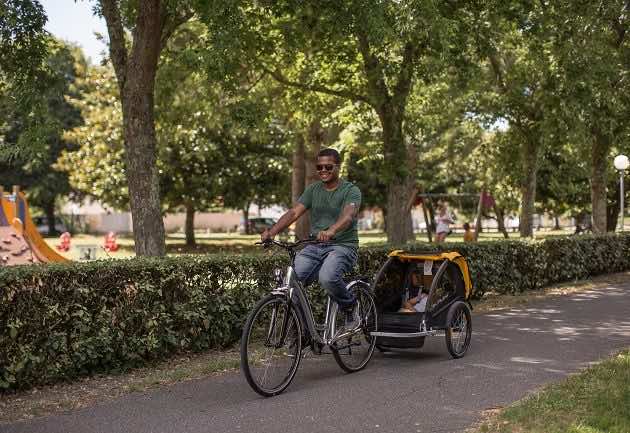 Many bike paths allow you to move around the Bassin d'Arcachon safely. Here, everything is flat! You do not have to be a great athlete to ride a bike. Moreover, some say that cycling is even more beautiful!
Arès -> Le Grand Crohot : 10 kms
Arès -> Le Cap Ferret : 25 kms
Arès -> Andernos-les-Bains : 6 kms
Arès -> L'Herbe : 15 kms
To calculate your route, it's HERE.