On Tuesday morning, summer and winter, the local market offers a wide choice of products. Fishmongers, butchers, cheese makers, delicatessens … all present quality foods to satisfy the taste buds of gastronomes.
It is also possible to try prepared dishes such as home-made soups, Chinese dishes, paella or traditional pizzas. All the odors that emerge from the stands open the appetite.
For those looking for a holiday souvenir, clothing or jewelry stands can give some gift ideas.
Place Weiss – Every Thuesday, from 8.00 to 13.00.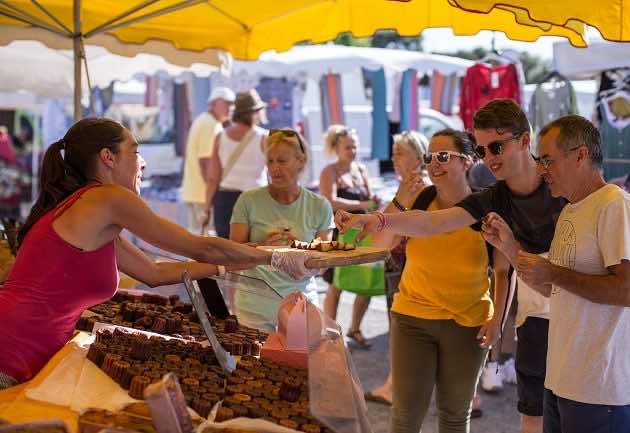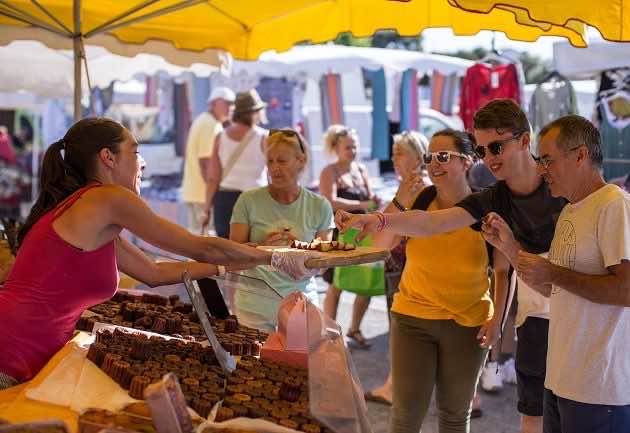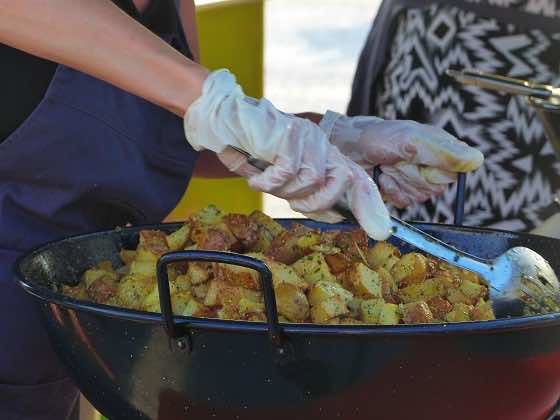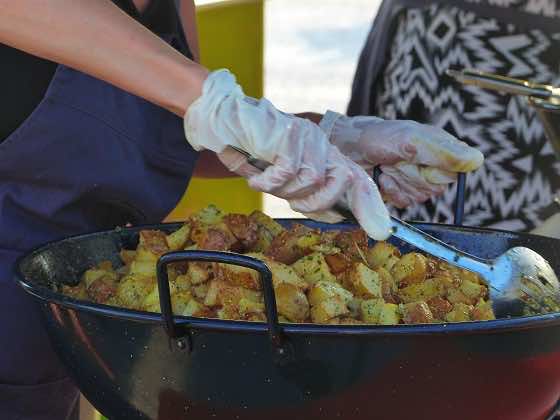 Several times during the summer, Arès plays the card of authenticity thanks to the markets of local producers which settle on the Place Weiss for the biggest pleasure of the amateurs of local foods.
Widely popular, these event are known for being friendly and festive, as an artist is always present to blackmail, dance and put a little atmosphere.
The artists on the "port ostréicole"
In summer, every Thursday evening, the walkers who venture on the Port Ostréicole d'Arès have the chance to discover some local artists. Passionate about oil painting, watercolor, acrylic or porcelain painting, each one takes the time to share his technique and to expose his achievements. With a privileged view of the Bassin d'Arcachon, inspiration is at the rendezvous.