Go on an adventure on the natural place of St Brice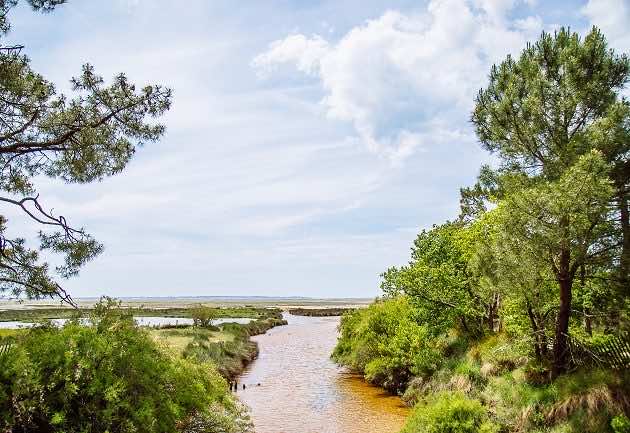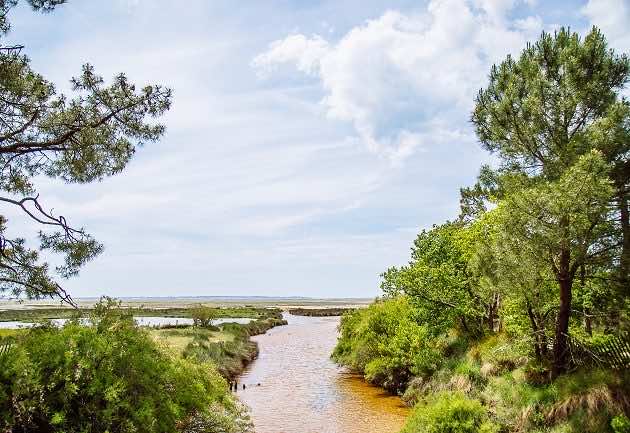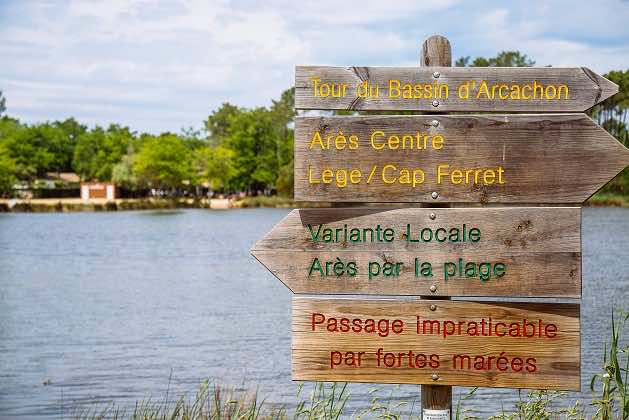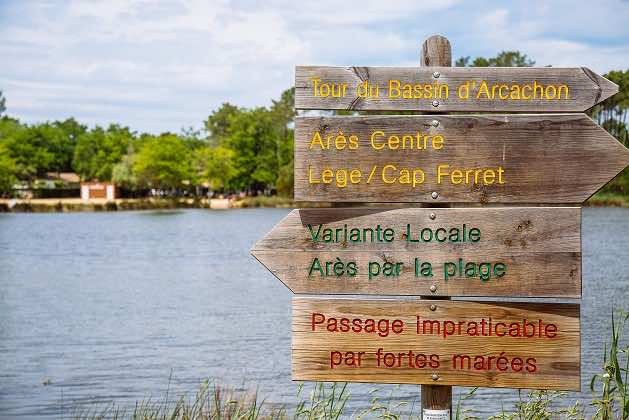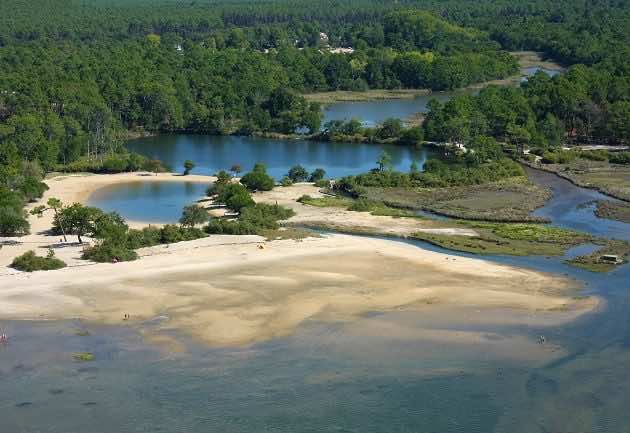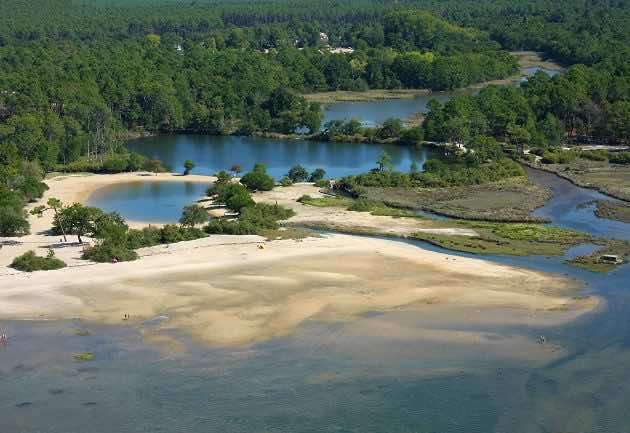 Behind the famous sea-water pool, hides a mosaic of landscapes.
St Brice, more than a swimming place
This place is a true natural border between Ares and Andernos-les-Bains. The limpid water of the river Cirès reveals the ocher soil. A nice contrast with the blue of the sky and the green of the pines is offered to you.
You will find a landscape of salt meadows, dune grasslands and salt mudflats. The fish tanks of Quinconces are the witness of an activity that made live many families in the nineteenth century. In the forest of the Coulin, between pine and oak forest, the Cirès makes its way.
An ideal place for outdoor activities
A walk of about 1h30 allows to cross this space and discover the different landscapes. In the shade of the forest, it is a wonderful walk when the sun heats up.
If you are a jogging or running fan, you will enjoy terrain with breathtaking views. Walkers, you appreciate being able to walk with your dog (kept on a leash).